Dear members
I want to recognize the outstanding achievements of my friend and life-long labour activist Joie Warnock on her retirement from Unifor.
Joie dedicated herself to progressive causes from an early age growing up in East Vancouver, starting with international solidarity campaigns. Later as a labour activist, she became a servicing representative for the former Communications Energy and Paperworkers (CEP). Her commitment to making positive change for working people saw her serve in capacities from the B.C. Federation of Labour to the Mayor of Vancouver. Throughout her life Joie has been an activist on gender equality including fighting for women's reproductive rights and workplace rights including pay equity.
At Unifor, Joie was our union's second Western Regional Director from spring 2014 to fall 2019. I brought her into my office to serve as the assistant responsible for Truth & Reconciliation, Employment, Economy, Environment (E3) Committee and the Health, Safety & Environment Department.
Joie's passion for workers' rights, gender equality, climate action, and reconciliation is an inspiration and has helped shape the direction of our union and public policy in several provinces. We know that she will be "retired from the job, but not from the fight" and will continue to champion economic and social justice in the next phase of her life.
She will be dearly missed at Unifor but her accomplishments have changed us forever. Thank you Joie.
In solidarity
Jerry Dias
National President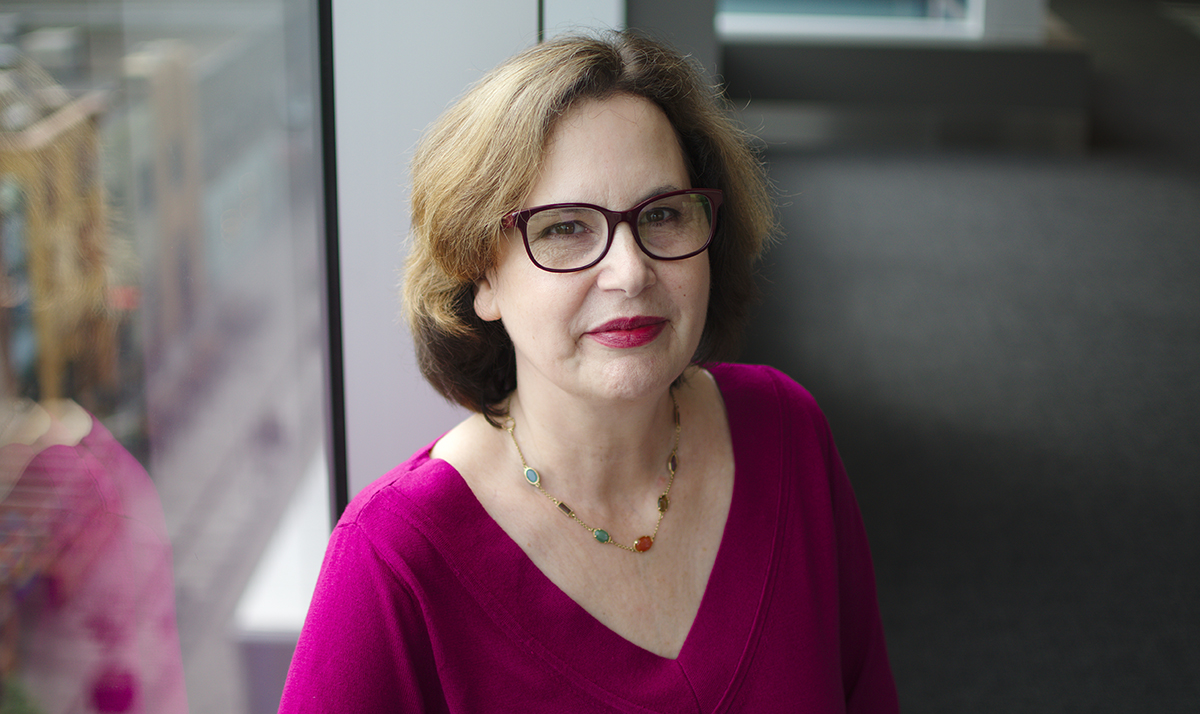 Chers membres,
Je tiens à souligner les réalisations exceptionnelles de mon amie et de la militante syndicale de longue date, Joie Warnock, à l'occasion de sa retraite d'Unifor.
Joie s'est consacrée aux causes progressistes dès son plus jeune âge à Vancouver Est, en commençant par des campagnes de solidarité internationale. Plus tard, en tant que militante syndicale, elle est devenue représentante de service pour l'ancien Syndicat des communications, de l'énergie et du papier (SCEP). Son engagement à provoquer des changements positifs pour les travailleuses et travailleurs l'a amenée à assumer des fonctions de la Fédération du travail de la Colombie-Britannique jusqu'auprès du maire de Vancouver. Tout au long de sa vie, Joie a milité pour l'égalité des genres, notamment en luttant pour les droits reproductifs des femmes et les droits en milieu de travail, y compris l'équité salariale.
Au sein d'Unifor, Joie a été la deuxième directrice régionale de l'Ouest de notre syndicat du printemps 2014 à l'automne 2019. Je l'ai fait venir dans mon bureau pour occuper le poste d'adjointe responsable des initiatives de Vérité et réconciliation, du comité Emploi, économie, environnement (E3) et du Service de santé, sécurité et environnement.
La passion de Joie pour les droits des travailleuses et travailleurs, l'égalité des genres, l'action climatique et la réconciliation est une inspiration et a contribué à façonner l'orientation de notre syndicat et des politiques publiques dans plusieurs provinces. Nous savons qu'elle sera « retraitée du travail, mais pas du combat » et qu'elle continuera à défendre la justice économique et sociale dans la prochaine phase de sa vie.
Elle manquera beaucoup à Unifor, mais ses réalisations nous ont changés pour toujours. Merci Joie.
En toute solidarité,
Jerry Dias
Président national